Being part of a collaborative R&D ecosystem is one of the most effective ways of enabling rapid innovation and economic development. PENTA supports ecosystem creation along the Electronic Components & Systems (ECS) value chain and helps bring public funding to accelerate sustainable development and reduce risk.
Small and Medium Enterprises
SME's are the innovation and economic engine for national development. You have the capability to rapidly develop and commercialise new ideas but are generally resource limited. PENTA provides an efficient process for you to participate in, or lead, innovation ecosystems that will allow you to receive public funding to help develop your business. This is complemented by being in close partnership with other organisations that will add essential elements to your innovation capability and provide additional routes for commercial exploitation of your ideas. At the end of a PENTA project, you should expect to have accelerated your development, and have routes to market that were not open to you before participating in a PENTA project.
Research and development underpin the market position and growth of all larger organisations. In an increasingly global and disruptive market, maintaining a lead in technology is essential for competitiveness. Increasingly, new ideas and methods are being generated in academic institutions and smaller organisations that, if rapidly exploited, will form the basis of market leadership. PENTA provides a structure for the rapid implementation of mid-size, mid-term projects with partners from all parts of the R&D community. As a large enterprise, you will often be the leader of a PENTA project, creating an innovation ecosystem with the potential of rapid commercial exploitation, benefitting all partners.
Universities and Research Institutions
Universities are the cradle of new ideas. Unfortunately, bringing these ideas into the wider community can be challenging. Being part of a PENTA innovation ecosystem allows you to find partners that will take your ideas and early research and look for ways to develop them into products and services ready ready for wider use in the academic and economic sectors. Commercial spin offs are possible, and new State-of-the-Art supports the education of the next generation scientific and engineering community.
Research & Technology Organisations
The creation of innovation centres of excellence has the ability to stimulate disruptive ideas and new research through local support and interrelationships between creative individuals and groups. However, it is also important to give these developments an avenue for subsequent development and, where appropriate, commercial exploitation. Forming innovation ecosystems in a PENTA project with SME's and Large Enterprise can rapidly build on RTO expertise to help create the next generation of technology related products, supported by public funding.
PENTA is one of the most effective investment opportunities to secure National development goals through national funding. By supporting organisations in your country to participate in PENTA international innovation ecosystems, not only will they develop domestically, but also, they will have opportunity to grow and expand in new technologies and markets. Your investment can focus on your national priorities, for example encouraging sustainability, bringing innovative products to your citizens, developing your SME community, improving educational opportunities and supporting national champions. Your support is essential to making all this happen. By providing funding support, you catalyse the creation of PENTA projects, resulting in higher levels of industrial investment and subsequent economic and societal benefit.
PENTA and EURIPIDES², two EUREKA clusters organise a Joint Call for projects once a year and accepts unsolicited project proposals throughout the year in order to adapt in a timely manner to new market needs and demands.
To optimise your preparation period, it is recommended to start shaping your project idea(s) and consortia in advance. The following set of tools will support you in getting a strong start.
PENTA participates in a series of events that allow you to present your project idea(s), look for other ideas, and to network to find new partners along the complete Electronic Components and Systems value chain to build your consortium.
EFECS 2020
The 4th edition of the European Forum for Electronic Components and Systems will take place on 25-26 November. Find out more here.
EUREKA 35 years celebration
This Austrian Chair event will take place on 22 March 2021 at the Hofburg in Vienna.
The event will celebrate 35 years of Eureka and will be held at the imperial palace in Vienna together with the Austrian kick-off event for Horizon Europe (2021-2027). Find out more here.
Global Innovation Summit
The Innovation Summit will take place on 18-20 May 2021 in Graz, Styria.
The Eureka Global Innovation Summit and the Styrian Future day will merge to form the Global Innovation Summit in 2021. The major discussion topics are the green and digital transformation. Find out more here.
2021 EURIPIDES² and PENTA Call – Canadian Webinar
To be held on 20 October 2020. To attend this webinar, click here.
2021 EURIPIDES² and PENTA Call – Swedish Webinar
To be held on 13 October 2020. To register for this webinar, click here.
The ECS Collaboration Tool is an open collaborative platform dedicated to the actors of the Electronics Components and Systems (ECS) value chain. It allows you to :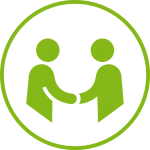 Use the partner search on ECS Collaboration Tool to look for possible partners based on their expertise and invite them to join your project idea.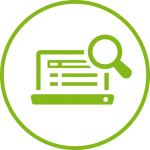 Look for other project IDEAs
Browse through the ECS Collaboration Tool to find project ideas and send out a request online to join in a consortium.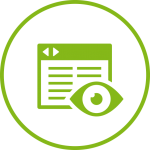 Message board - Get noticed even more!
Leave a message on the Message board for possible partners or interesting ideas.
PENTA / EURIPIDES² Project Zone