After the success of the 2019 and 2020 joint initiatives, the two EUREKA-funded Clusters dedicated to collaborative industrial innovation – EURIPIDES² and PENTA – will once again join forces to launch a 2021 Call, which will close on 26 February 2021.
PENTA targets transnational innovation supporting National priorities in micro and nanoelectronics enabled systems and applications. EURIPIDES² focuses on smart electronic systems and smart systems integration from components to systems.
The three European industry associations – AENEAS, ARTEMIS-IA and EPoSS – representing large companies, SMEs, universities and research institutes from across the entire Electronic Components and Systems (ECS) value chain have joined together to produce a common Strategic Research Agenda (SRA) 2020. This common framework for Research, Development and Innovation (RD&I) identifies 10 chapters which together address the 5 essential capabilities required to meet the 5 key application needs, and the 11th chapter addressing the long-term vision.

Transport and Smart Mobility

Systems and Components:
Architecture, Design and Integration


Connectivity and Interoperability


Safety, Security and Reliability

Process, Equipment, Materials and Manufacturing for ECS
PENTA and EURIPIDES² seek to support the creation of partnerships along the Electronics Components and Systems value chain, enabling the transition from research to commercial exploitation (TRL 2-8).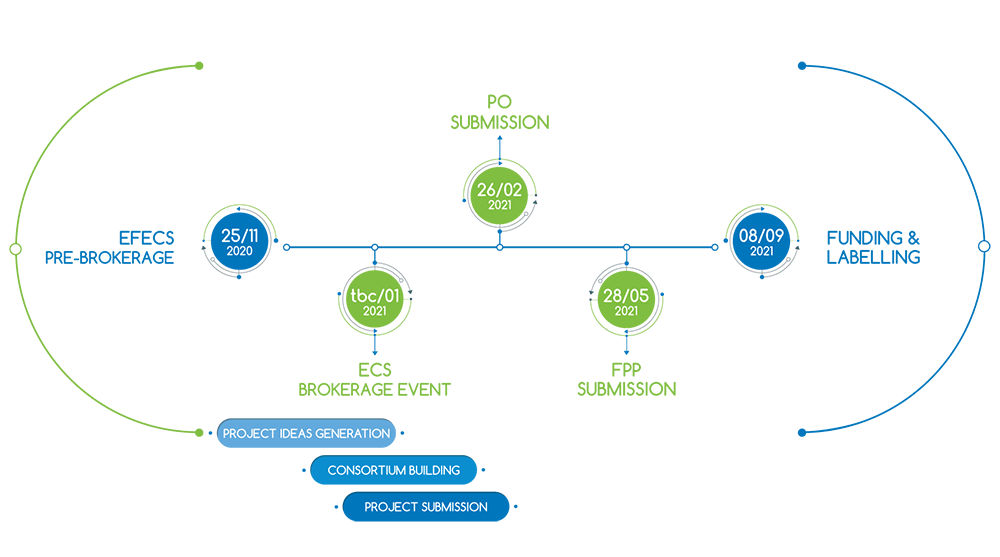 The PO gives a short overview of a project, mainly to describe the project goals, innovation, targeted business impact and consortium. Project Outlines are positively evaluated are invited for the second stage.
FPP = Full Project Proposal
The FPP describes the project plan and how the project will be executed and managed. Approved FPPs will receive the PENTA and/or EURIPIDES² label.